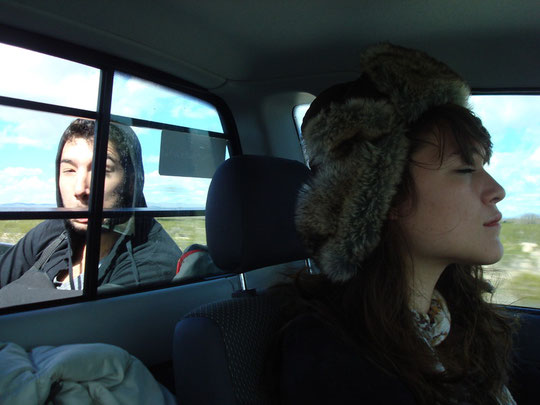 In der Wüste kann man auch mal mit geschlossenen Augen autofahren und seine Mitfahrer Grimassen schneiden lassen.
Into the Wild.
To drive a car you don't need no eyes, specially in Mexican Desert way back home from Real de Catorce. I don't even have a licence but my russian hat gives me supernatural powers.
Once in a lifetime you should go to the desert.
Fullmoon.
Halo.
Silence and nothingness fills you up, fresh water is no comparison.
So Mexico.
So much Mexico.